JOIN TODAY FOR ONLY $67/ 2,000 EGP
Do You Want to Start Freelance Writing But Need Help With the Process?
You keep hearing about all the freelance writers who are making money online, making it look so effortless and easy, but you don't know where to begin…
You've probably joined some online groups…
Asked others for advice…
Watched YouTube videos about how to get started…
Read dozens of articles on the subject… 
And maybe even took a few courses…
But you still haven't been able to make any real headway in getting your freelance writing career off the ground. 
Somehow, it just keeps feeling like you're missing something – a key, insider piece that no one else is talking about. 
And it's frustrating.
Because you know you have the skills, passion, and dedication to make it as a freelance writer.
You're just having trouble converting that into cash!
You only need the guidance and support to get there – but no one seems willing or able to give it.
Well, you're not alone.
I know how it feels. Because I've been there too.
Long before I made it as a successful freelance writer, I was just like you – hoping, wishing, wanting to make a living from writing – but struggling to get there.
But after years of trial-and-error, hard work, and dedication…
I Finally Cracked the Code on How To Turn My Writing Passion Into an Income!
You know what it is?
It's seeking out the right advice, from someone who's been there and done it.
Yes, groups, videos, and free courses are all helpful to get a gist of the basics, but they're not enough…
How do you know what's the next step for YOU from a video by someone who doesn't even know you?
Even paid, theoretical courses don't get you far.
Because what's the point of studying a theory if you can't put it into practice?
Or, what's the point of putting it into practice without having someone to give you personalized guidance?
I realized this was the missing piece that I had been looking for… practical, personalized guidance.
But I'd say I realized it a bit late – because I'd been trying for SO long to make it on my own.
Asking colleagues who

wouldn't share their secrets…

Reading posts by

so-called "experts"

that only led to

dead ends…

Taking courses that just

repeated the same theory

over and over…

Applying to jobs that were too far out of my reach at the time and

getting no responses…
And doing my best with what I had, only to get stuck in a circle of frustration.
It took me A LOT longer to make it as a freelance writer than I wanted it to.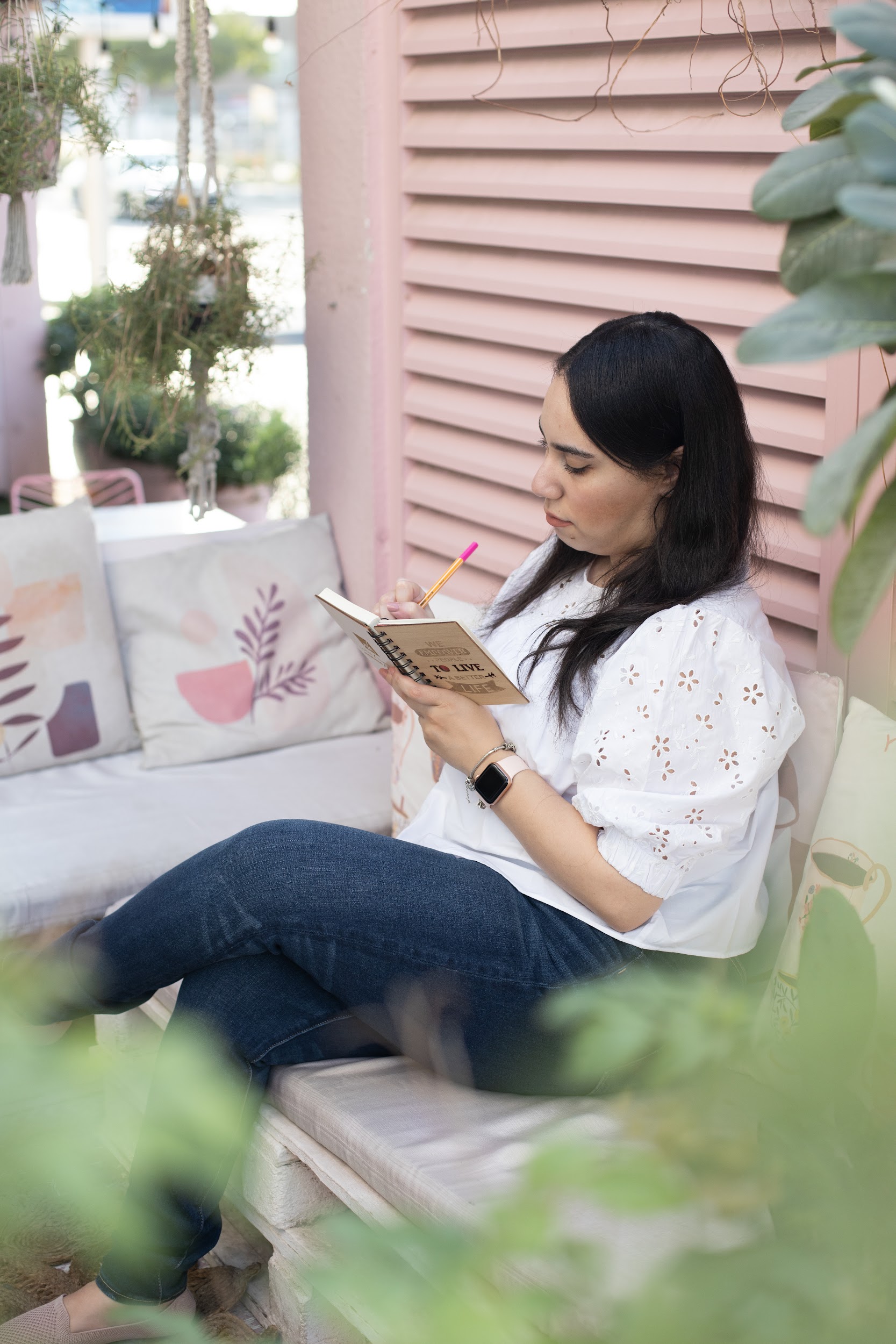 So, if I could go back in time, the one thing I'd do differently is to find someone who could coach me, guide me, and show me the exact steps I need to take to make a career out of writing…
Because when you want to start getting paid for your writing right away, nothing beats having a mentor who knows the ropes.
Someone who can give you the insider knowledge that's going to get you on the path towards success faster.
And the good news is that you don't have to make the same mistakes I made.
Because now I'm offering my expertise, experience and insider tips for starting your own freelance writing career…
I created what I wish I'd had when I began my journey – because it would've saved me years of trial and error.
Hi, I'm Reem, Your Coach!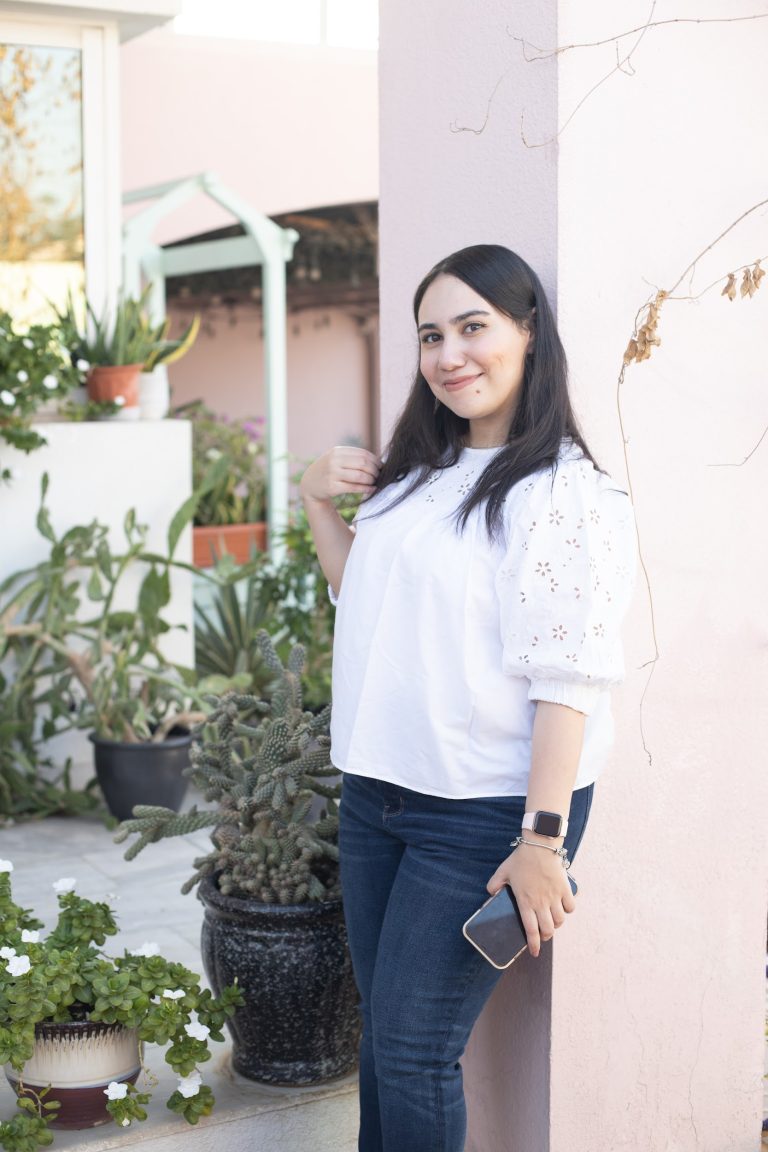 If you're new here, you might not who I am and why you should even trust me! That's a valid concern and I'm here to address it.
I'm Reem Abouemera – a writing coach, freelance copywriter, and freelance content writer. 
When I first graduated in 2017, I had no clue that I could even make money with my writing. 
I thought writers fell into 2 categories: book authors and journalists. So, I took the corporate route until I stumbled upon a role that made me realize I could make a living from writing.
At the time, I was a full-timer, but I kept hearing stories of people who made 30x more than I was making, just by writing!
I was SO curious to know their secrets, but nobody seemed to be willing to share.
So I decided to figure it out on my own.
I spent years doing whatever I could to learn the ropes – reading posts by experts, watching videos and taking courses – from free ones to very expensive ones, attending webinars, joining groups, networking, applying for jobs, and more.
I made mistakes, tried too many things at once, followed the wrong advice and went down dead-end paths…but I kept going until I finally cracked the code.
Since 2019, I've been working with clients from all over the world (Egypt, USA, India, Australia, United Kingdom – you name it!) – helping them transform their ideas into persuasive copy, and crafting content that gets them results.
Now, having been doing this for 5 years, freelance writing ended up becoming the main source of my income. 
I quit the corporate world and I'm now living the digital nomad lifestyle.
But there's one thing I miss about my full-time jobs – coaching writers. 
You see, during my last few full-time jobs, I had held multiple managerial positions, and that came with a lot of coaching and mentoring. 
From training social media interns to content writers and editors, to managing an SEO content agency… coaching was always a big part of my job.
And I always loved it.
I found it SO rewarding to witness firsthand how knowledge and guidance can help others tap into their potential and grow professionally.
This inspired me to look into the possibility of actually becoming a writing coach myself – so I could teach other writers how to make money online with their writing!
So that's why I'm here today: To help you make it as a freelance writer and find your path faster than I did, so you can unlock the income and freedom you deserve.
I'm here to guide you and show you the exact steps you need to take. 
With my insider knowledge, you won't have to waste time making mistakes or trying to figure it out on your own.
And the first step to making it as a freelance writer is your portfolio. 
Without a solid portfolio, you won't get any clients. So I'm starting there. 
I'll help you write your very first piece of content – so you can start showcasing your talent and get the clients!
Love From My Happy Writers…
"I can confidently say that this is a great content writing course with the best coach!

The course is full of information, tools, ideas, and practice. After finishing this course, I knew what I should do, how to make my portfolio even without having a client, how to write a perfect blog post, and where to start. I loved it because it didn't leave me lost or don't know where to go next.

Plus the bonus session made me know how LinkedIn works and how I can land a client!

Reem is an incredible supporter, an amazing person, and a dedicated coach. I'm blessed to call her a mentor/friend. She is always here to help and support me even after ending the course. If anyone wants to become a content writer, I'd highly recommend this course to start learning and earning."
"It seems easy enough to come up with interesting content that converts, right? You just have to spend a maximum of 30 mins searching for relevant information, then string it into easy-to-digest chunks for your audience to consume. Well, this is at least what I thought when I started my journey as a content writer.

Once I began working with Reem, I realized how much fluff my content had. With some simple content and tonal adjustments, I was able to take my content to a whole new level and became a more confident writer!

I remember struggling with certain types of content (I'm looking at you, product reviews). But, with Reem's guidance, everything just suddenly clicked.

Reem is also very accommodating and allocates a big chunk of her time to answering writers' questions in detail.

Her vast expertise and candor make her one of the best content writing coaches out there. You can just tell that she cares about her craft and trainees, which is pretty rare to come across these days."
"It's one thing to write a piece of content, send it to your editor, wait for the payment at the end of the month and call it a day. It's another thing entirely to receive constant and consistent feedback on your effort that, bit by bit, helps you grow in the course of a few months!

When Reem was giving me feedback, I thought that this is only to enhance the quality of the content clients receive, and that's it, but what she offered was also mentorship and a well of information on writing that aided (and still aids) me in my career.

Before working with Reem, I didn't know a lot of things about content writing; I didn't know the difference between content writing and copywriting; I didn't know how useful it is to have templates for different types of content or how important it is to adjust your tone and language formality/informality for different content pieces, not to mention that I learned how to structure articles, place header tags, and SEO-optimize content from scratch!

Reem also gave me tips and tricks about the craft. Having a full-time job doesn't give you much room to freelance on the side, but she helped me reach that fine line and even encouraged me to foster my writing skills with the little time that I had so I could boost my income. I learned a lot about pricing my content, exposure, and attracting clients.

To top it all, Reem is one of the nicest, most considerate, and most accommodating editors I've had the pleasure of working with, and I'd definitely choose her to be my editor time and again!"
"Reem was my editor and freelance coach for the better part of 1 year, and two key things struck me.

First is her kindness and thoughtfulness. In a grueling freelance writing world, Reem is a breath of fresh air. She knows what to say to get the best out of her writers.

When I hit a rough patch and wanted to quit, she took the time out and scheduled a meeting with me to listen and provide insights and helpful solutions. For my money, Reem should have been a psychologist!

What's more, Reem is a freelance coach par excellence. I've worked with several editors and coaches over the years, but Reem's sessions are unique. Simplicity, clarity, and actionable feedback are her hallmarks. She also has a knack for figuring out precisely what you need to do to improve as a writer.

Working with Reem has helped me land high-paying top-drawer clients in the Tech niche. I'm sure she'll do her magic with you too."
Introducing…
My 5-Day "Getting Started as a Content Writer: Unleash Your Inner Wordsmith" Course
At this point, what you need isn't more theory, more videos, or more advice… 
What you need is actionable, practical guidance that is tailored to you. 
And that's exactly what I'm offering in my 5-day "Getting Started as a Content Writer: Unleash Your Inner Wordsmith" Course. 
No more aimless wandering, trying to figure this out on your own. 
Because with no prior experience or knowledge of the industry, it can be hard to even figure out what skills you need to do this freelance writing thing…
That's why I'm here to help! 
In this course, you'll: 
Learn the

basics of content marketing

– from

what it is

to the

benefits it brings businesses

Understand

the differences

between

copywriting

and

content writing

Discover the

various types of content

and how you can

make money writing them

Gain insight into what a

job as a content writer entails

when you're a

full-timer vs. a freelancer

Figure out if freelancing is the

right career move for you

through an

8-point self-assessment

Get your hands on an

actionable roadmap

to

becoming a content writer

Understand the

7 qualities of high-quality content

and

how to put them into practice
Unlock my 7-step guide to writing a pro blog post

that will get your readers engaged and your

clients

coming back for more
That's not all…
Here's the BEST part…
You'll get your hands on the keyboard and

start writing your first blog post

right away!

You'll receive a

detailed content audit of your blog post

by yours truly – which you can use to level up your writing skills and

get ready for the big league

! You'll get:

Comments

on your Google Doc

A

scorecard

with scores and comments on each of the

7 qualities of high-quality content
Suggestions

on how to make your blog post more compelling

A

recorded Loom video

of me giving you an overview of my feedback and what your

next steps should be

!
And to make sure that your journey is as seamless and stress-free as possible, I'm also giving you:
Lifetime access

to the course materials (Zoom recordings and downloadable slides) so that you can go back to the materials as often as you'd like

Access to our private Facebook group

so that you can

connect with other aspiring content writers

who are on the same journey as you (I'll also pop by from time to time to answer any questions you might have)
Because I want to make sure you make it out of this course with the knowledge, guidance and confidence to launch your freelance writing career, I'm including a BONUS session on…
Setting Up Your LinkedIn Profile as a Content Writer
I'll walk you through the key steps in setting up your profile to make sure that it's perfectly tailored to show off your talents and skills – from optimizing your profile for search engine visibility to showcasing yourself as an authority in your field.
Writing a Compelling Bio That Lands You Clients
I'll give you actionable tips and tricks so that your bio hits the mark with potential clients, recruiters, and employers, and I'll revise it for you once it's ready. That way, you won't have to worry about being overlooked!
So, if you're ready to turn your dreams of becoming a content writer into reality, sign up now and let's get started!
JOIN TODAY FOR ONLY $67/ 2,000 EGP
By the End of this Course, You'll Have:
Your

first blog post ready

to show to potential clients

(and we all know the importance of a portfolio)

Expert feedback on your writing

(so you can make sure your content stands out from the crowd)

A

ready-to-publish bio

and

optimized LinkedIn profile

to attract

job offers

The

tools and knowledge

to create

high-quality, compelling content

every time

Clarity

on what you should do next to

launch your freelance writing career
Access to a supportive community of content writers to keep you motivated and on track.
"I've worked with Reem for over a year, and I can comfortably say she's one of the best content writers I've ever worked with, if not the best.

From her exceptional writing skills and attention to detail to her guidance and professionalism, anybody would be lucky to work with her!"
"When I was just starting off my content writing journey, Reem was one of the first people I got to work with. Due to her enthusiasm, patience, and unmatched attention to detail, Reem has helped me grow continuously for the two years we were working together."


"I worked with Reem in one of my earliest experiences in social media marketing. She was my first true mentor and the person who taught me how to persevere, have a strong work ethic, and be consistent with my work. She always had a vision and knew exactly how to make it come to life. I'm so thankful I got to start my journey with her because it taught me invaluable things that I use to this day."
What's It Worth to You to Get One Step Closer To Reaching Your Freelancing Goals With Your First Portfolio Piece in Hand?
How much is it worth to you to get started on the path of becoming a content writer? 
To know the tangible, actionable steps that will get you on the road to success?
What about finally having a portfolio of work to show potential clients?
And not just any portfolio – but one made up of high-quality, engaging content that will make you stand out from the pack?
Content that's reviewed, critiqued, and polished by someone who's already achieved success in the content writing world?
I was willing to pay a hefty price to learn from the best writers out there – and I did. 
If I told you the actual cost of what I paid for that knowledge, you'd be shocked… I know I still get shocked every time I think about it (hint: it's more than $10,000).
But guess what?
I never regretted the investment I made in my education.
Investing in myself, in the best mentor I could find, has been one of the most rewarding things I've ever done. And not once did it not pay off.
I made back the money I invested, and then some…
And the keyword here is investment. Courses aren't just an expense – they're a long-term investment that will pay off in the form of knowledge, guidance, and confidence.
And then the money will come!
So if you want to fast-track your writing career and join me on the path to becoming a content writer that clients come back to project after project, NOW is your chance!
Not to mention, I'm not asking you to pay what I did — far from it.
I'm actually offering this course at a fraction of the cost…
I'm charging $68 (2,000 EGP) only!
This is because it's my first course and it'll always be a special one – so don't miss out! 
Starting on the path to becoming a high-quality content writer is only a click away.
JOIN TODAY FOR ONLY $67/ 2,000 EGP
Become One Of My Quillers!
"I've worked closely with Reem for at least one year, and I can confidently say that it was a pivotal point in my content writing career. Reem was more than just an editor for me; she was also my mentor. Her ability to point out the positives and negatives in every piece of content I write has always surprised me. I remember every little piece of advice she gave me, and I became a better writer thanks to her."
"Working with Reem has been an absolute joy. She took my writing to a whole other level just through pointing out a few simple things, and best of all, she was incredibly supportive throughout the whole process. "
"Reem mentored me for around a year when I started my writing career and the impact she's had on my development cannot be overstated. Her attention to detail is incredible, and much of her feedback sticks with me to this day as an experienced writer."
Only 15 Spots Are Available!
I'm only accepting 15 aspiring writers for this round.
You might be wondering why…
It's simple: I want to make sure that everyone who signs up has a personalized experience.
Of course, letting in more people would mean more money in my pocket – but it would also mean that our time together wouldn't be as productive and I couldn't give everyone the attention they deserve.
That's why this round has a limited number of slots: so that I can ensure quality over quantity.
I want to really get to know each one of you and help you reach your full potential. 
I want you to be able to interact with me and ask questions, get tips and advice, get customized feedback on your writing, and have the space to learn, practice, and grow.
So, what do you say? Don't you think it's time to secure your spot?
Let's make it happen!
JOIN TODAY FOR ONLY $67/ 2,000 EGP
You're curious about making money writing online but you

don't know how to get started

and what the

next steps are

You

don't know

if your writing is

good enough for clients to pay you,

but you

think

you can do it

if only

you had the guidance

You

know

you're a good writer but you've only

written for yourself or your university projects

until now so you

don't have any published content or portfolio pieces

You've tried to create your freelance writing portfolio but you

don't feel confident

in the

quality of your work

– you want

feedback from a professional

so you can be sure your portfolio pieces are up to

industry standards

You've tried copywriting but you

don't quite feel

like it's your thing

You're a copywriter and want to

expand your skillset

to be able to offer more services for your clients

You're not looking for quick advice or tips — but for

tangible, actionable steps

that will set you up for success

You've taken some courses in the past but you didn't have much success with them because you felt like they only provided tips and ideas and

not a solid action plan

You have an

entrepreneurial spirit

and you're willing to invest in yourself for the long-term

You want to learn from someone

experienced who's actively working in the industry
If you've said yes to any of the above, then this course is for you!
This Is NOT For You If...
You're looking to learn Arabic content writing. This course is fully in English and geared at the international market.

You're looking to learn

copywriting.

The course is about

content writing

You're looking for a

1:1 coaching session.

This is a

group course

, so while I will be there to answer questions and provide

personalized feedback,

it's

not

the same as having 1:1 sessions with me

You

don't like writing

or you have negative feelings about it but you want to give it a try because you think it's the

only way to make money online

You're looking for a

get-rich-quick scheme

and don't want to invest any time or effort into learning

You think this course is going to teach you a magic trick

that will make you an overnight success – this is a course about

learning and taking action

, not about shortcuts
So, in or out?
JOIN TODAY FOR ONLY $67/ 2,000 EGP
Here's What Happens Next!
Here are the steps you need to do to join the course:
Click on any of the "Enroll Now" buttons on this page
Click on "Add to Cart"
Click "View Cart" that will appear on the top of the page
Click on "Proceed to Checkout" 
Fill in the required information 
Click "Place Order"
Proceed with the payment
You'll then receive an email prompting you to set your password. 
Your email and password will be used to login to your account anytime (you'll find the login page on the navigation menu of my website). This is where you'll be able to access all the course material.
I'll also reach out to you via email with a link to join the private Facebook group for the course.
Once inside, you'll be able to ask questions and get advice from both me and other members of the group.
Below is the course plan:
EXPLORING THE WORLD OF CONTENT WRITING
You'll dive into the diverse world of content marketing and its purposes, discovering the explosive demand for content writers in the digital world.
WHAT DOES A CONTENT WRITER DO, AND HOW DO THEY MAKE MONEY? 
You'll get a comprehensive overview of the the multiple streams of income available for content writers and how you can turn your writing skills into a money-making machine with an actionable, step-by-step roadmap.
THE 7 QUALITIES OF QUALITY WRITING
You'll master the essential traits that distinguish high-quality writing from mediocre writing and develop your writing skills by incorporating those 7 qualities into your own writing.
MY 7-STEP GUIDE TO WRITING A PRO BLOG POST (PT.1) 
You'll unlock my proven formula for crafting blog posts that grab attention and drive results and start putting your new skills into action by working on your own portfolio piece!
MY 7-STEP GUIDE TO WRITING A PRO BLOG POST (PT.2) 
You'll take your blog post to the next level with the second half of my insider techniques for writing pro blog posts. After that, you'll finalize your blog post, incorporating all you've learned, and submit it for feedback from me. You'll get a professional assessment of your work and learn about the next step towards becoming a successful content writer.
CRAFTING THE PERFECT LINKEDIN PROFILE & A CRAZY EFFECTIVE BIO
You'll learn how to create a LinkedIn profile that positions you as the top choice for recruiters and clients and how to write a bio that tells your story, highlights your strengths, and sets you apart from the competition. As the cherry on top, you'll have your LinkedIn bio revised by me for maximum impact and effectiveness!
TO RECAP.. HERE'S WHAT YOU'LL GET:
JOIN TODAY FOR ONLY $67/ 2,000 EGP
FREQUENTLY ASKED QUESTIONS:
JOIN TODAY FOR ONLY $67/ 2,000 EGP