What People Say About Me...
Content Writing & Copywriting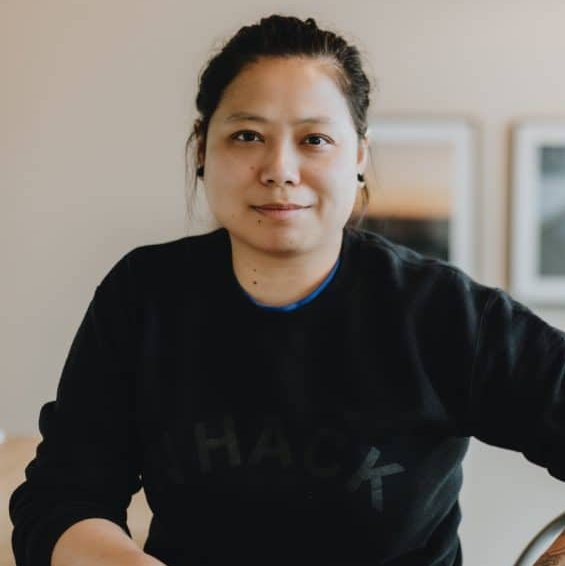 Being in the field of online marketing, I am always looking for trustworthy, skilled, and dependable writers to partner up with. For over a decade, I have worked with dozens of writers. Never have I worked with someone as special as Reem! Reem's work and writing-style is top-quality. Her communication style and availability gives me peace of mind. I've been looking for Reem for many years and am so glad we connected. I look forward to continuing to work with her for many more years to come!
Reem is an excellent writer, I have been very impressed by the quality of her writing as well as her communication throughout the process. She completed regular business articles for us for a 12 month contract and I could not fault her work during this time. Highly recommend giving her a try on any writing projects!
Reem is a real pleasure to work with. She is very knowledgeable on the topics by doing good background research. Our cooperation is very efficient – I provide a minimal brief on the post, and she always delivers a very clear and readable post!
Reem is an excellent freelancer. She is professional and hardworking, keeps to the promised time, and her work never needs revisions. I'll highly recommend her if you need hassle-free and quality work delivered to your inbox.
It is always a pleasure to work with Reem. She understands the requirements and delivers top-quality work – always ahead of the deadline. Thank you for your work 🙂
Reem is one of the best writers I've worked with. Exceptional quality, easy to communicate with, sticks to deadlines, and gets the hang of things quickly. Will use again for sure!
I worked with Reem for the first time and I am completely delighted. The article turned out to be simply great, real research work. I am impressed by the professionalism of the writer. I will definitely work with her again.
Reem and I met when I was just beginning to build my content writing company. Since then, we have gone a long road together. Reem was one of the first freelance writers to join ContentWish when we started at the beginning of 2020 and then kept working uninterruptedly with us until the first half of 2022.
Because Reem is a very talented writer, with great attention to detail and dedication to delivering excellent content, we soon promoted her to a content editor. In that position, She trained new writers and ensured that the articles abided ContentWish's quality standards.
When we decided to improve our writing processes and product in 2021, we chose Reem as the head of content. She was responsible for onboarding and training new writers and editors, as well as running quality checks on our content. In addition, she handled all of our clients' revision requests.
As the head of content, Reem was a true point of reference for the other editors on the team; she shared her knowledge and experience with her peers, making it possible to provide our clients with homogeneous quality across our products.
In sum, her work definitely helped us write hundreds of high-caliber articles and enhance our reputation as a content writing company.
As an employee and a manager, Reem was always very communicative and eager to use her skills to serve our company. She was reliable, responsive, and loyal throughout her time with us.
Finally, it's worth mentioning that Reem is quite passionate about her job, a hard worker, and a superb person to work with.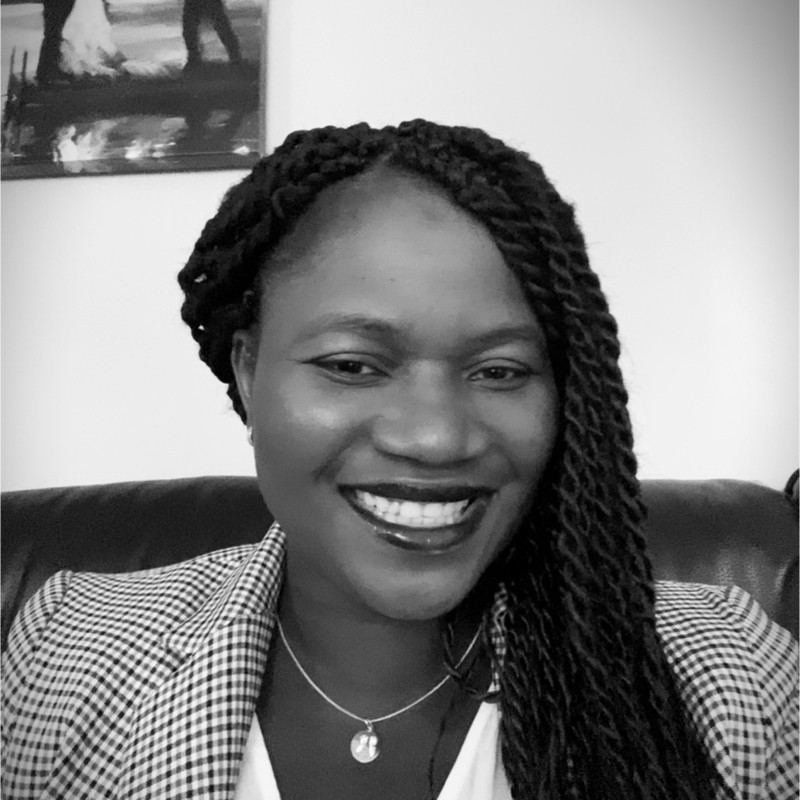 I wanted to rewrite the "About Us" page on my foundation website because the first writer didn't capture the vision. I explained to Reem what I was looking for, and quickly, she understood my vision and delivered outstanding work that captures my mission and vision of the program. I highly recommend her as a copywriter.
As a copywriter who works 2 other jobs on the side, I always need to delegate projects to another copywriter I trust, who is mostly Reem. I delegated several copywriting pieces to her, and they were all up to par. As a freelancer, she never missed a deadline and never compromised the quality of the copy, no matter how much she had on her plate. Reem is also my main go-to English copy editor for over 2 years now as she is highly accurate and applies her tendency to be a perfectionist in each piece of copy she edits.
Working with Reem was such a hassle-free experience! She truly understands the craft of copywriting, and it shows in her work. She has a great way with words, and always knows how to capture the essence of what I'm trying to say without making it sound overly complicated. Finally, her attention to detail ensures that all the bases are covered, her organization skills makes the process flow smoothly, and her professionalism makes it a pleasure to work with her. I highly recommend Reem to anyone who needs a copywriter they can rely on to produce quality work time and time again.
I had the pleasure of working with Reem, and I can only say good things about her! She is approachable, communicative, and passionate about her work. Her work ethic is especially remarkable-she is extremely reliable, professional, and meticulous about every piece of work she produces.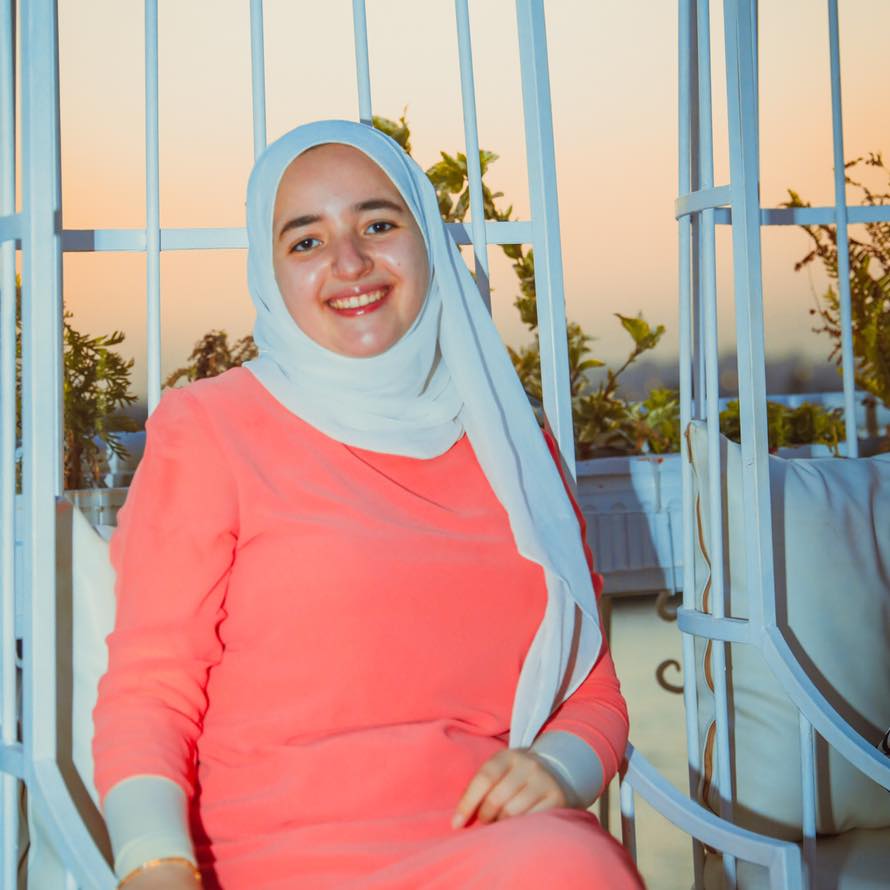 Reem was my editor, and I'm now able to craft content without an editor because of her mentoring. She's one of the most hardworking, reliable, professional, and knowledgeable people I know in the field. She just gives and keeps on giving
It seems easy enough to come up with interesting content that converts, right? You just have to spend a maximum of 30 mins searching for relevant information, then string it into easy-to-digest chunks for your audience to consume. Well, this is at least what I thought when I started my journey as a content writer.
Once I began working with Reem, I realized how much fluff my content had. With some simple content and tonal adjustments, I was able to take my content to a whole new level and became a more confident writer!
I remember struggling with certain types of content (I'm looking at you, product reviews). But, with Reem's guidance, everything just suddenly clicked. Reem is also very accommodating and allocates a big chunk of her time to answering writers' questions in detail.
Her vast expertise and candor make her one of the best content writing coaches out there. You can just tell that she cares about her craft and trainees, which is pretty rare to come across these days.
It's one thing to write a piece of content, send it to your editor, wait for the payment at the end of the month and call it a day. It's another thing entirely to receive constant and consistent feedback on your effort that, bit by bit, helps you grow in the course of a few months!
When Reem was giving me feedback, I thought that this is only to enhance the quality of the content clients receive, and that's it, but what she offered was also mentorship and a well of information on writing that aided (and still aids) me in my career.
Before working with Reem, I didn't know a lot of things about content writing; I didn't know the difference between content writing and copywriting; I didn't know how useful it is to have templates for different types of content or how important it is to adjust your tone and language formality/informality for different content pieces, not to mention that I learned how to structure articles, place header tags, and SEO-optimize content from scratch!
Reem also gave me tips and tricks about the craft. Having a full-time job doesn't give you much room to freelance on the side, but she helped me reach that fine line and even encouraged me to foster my writing skills with the little time that I had so I could boost my income. I learned a lot about pricing my content, exposure, and attracting clients. To top it all, Reem is one of the nicest, most considerate, and most accommodating editors I've had the pleasure of working with, and I'd definitely choose her to be my editor time and again!
I thought what I would get is Live Q&A 'stiff' coaching, but instead what I get is so much more than that.
I get encouragement, guidance, and support. Like a friend. Like a counselor too. And with quite an affordable price (for me, because I've googled down the rabbit throat, and not ONE single 1:1 coaching provides such an experience). She also gave me some useful tips to improve my writing (because I never got these things on my previous courses before).
The only cons: She can't serve you at lightning bolt speed. You have to be patient (I waited for +- 10 days). But that's also what I like, because that means she's busy, and she's not giving you a rushed/random audit. She's giving you a quality audit (meaning she knows and take the time to understand what she reads, and she's giving critique/comments based on it)
P.S.: I wrote this with a sound mind, without getting any kind of compensation. Feel free to reach me out if you have any questions: IG: @cath_copywriter_va
Reem is a great content writing trainer. I came across her during my first writing job and can say that she is a gentle trainer who understands that no-one is above mistake and is ready to help you understand where you missed it in your article and how to right the wrong.
Though I studied Digital Marketing, creating social media content was never my thing, especially finding the right captions for a post was my dilemma. Reem broke this barrier with me. She taught me how to easily formulate social media captions and fit the right content with the right words! I'm so grateful for my experience with her. She's the reason why I got internships in social media marketing after that!
Having Reem as my mentor during my undergraduate years was an absolute blessing! During the 9 months we spent together, Reem made sure to always provide me with the support and help I needed to not only grow as a social media specialist but to develop as a person. I truly would not be where I am now had it not been for her belief in me!
Reem has mentored me for around a year when I started my writing career and the impact she's had on my development cannot be overstated. Her attention to detail is incredible, and much of her feedback sticks with me to this day as an experienced writer.
Reem was my editor and freelance coach for the better part of 1 year, and two key things struck me.
First is her kindness and thoughtfulness. In a grueling freelance writing world, Reem is a breath of fresh air. She knows what to say to get the best out of her writers. When I hit a rough patch and wanted to quit, she took the time out and scheduled a meeting with me to listen and provide insights and helpful solutions. For my money, Reem should have been a psychologist!
What's more, Reem is a freelance coach par excellence. I've worked with several editors and coaches over the years, but Reem's sessions are unique. Simplicity, clarity, and actionable feedback are her hallmarks. She also has a knack for figuring out precisely what you need to do to improve as a writer.
Working with Reem has helped me land high-paying top-drawer clients in the Tech niche. I'm sure she'll do her magic with you too.
I've worked closely with Reem at ContentWish for at least one year, and I can confidently say that it was a pivotal point in my content writing career.
Reem was more than just an editor for me; she was also my mentor. Her ability to point out the positives and negatives in every piece of content I write has always surprised me. I remember every little piece of advice she gave me, and I became a better writer thanks to her.
Working with Reem has been an absolute joy. She took my writing to a whole other level just through pointing out a few simple things, and best of all, she was incredibly supportive throughout the whole process.
I worked with Reem in one of my earliest experiences in social media marketing. She was my first true mentor and the person who taught me how to persevere, have a strong work ethic, and be consistent with my work. She always had a vision and knew exactly how to make it come to life. I'm so thankful I got to start my journey with her because it taught me invaluable things that I use to this day.
I've worked with Reem for over a year, and I can comfortably say she's one of the best content writers I've ever worked with, if not the best. From her exceptional writing skills and attention to detail to her guidance and professionalism, anybody would be lucky to work with her!
When I was just starting off my content writing journey, Reem was one of the first people I got to work with. Due to her enthusiasm, patience, and unmatched attention to detail, Reem has helped me grow continuously for the two years we were working together.
"Reem is an incredible supporter, an amazing person, and a dedicated coach. I'm blessed to call her a mentor/friend. She's always here to help and support me even after ending the course! If anyone wants to become a content writer, I'd highly recommend her courses to start learning and earning."
Ready to Power Up Your Marketing?